Sep. 10, 2021
In the previous article we learned about the several types of telecommunication towers and the characteristics of each. Once you, a director, have selected a tower, it's time to think about installation, which is an overhead activity. Planning a new tower site can be a complex challenge.
Since cost is usually the primary driver of capital projects, good planning through cost analysis can be a huge benefit to a new tower project team.
Tower Types
Utilities typically need to consider two large tower types.
Self-supporting towers are lattice-type steel structures that typically have three or four tower legs supported by a foundation. Self-supporting towers usually require a smaller land area.
Guyed wire towers are mast-type structures consisting of truss members supported by a symmetrical array of tie wires. guyed wire towers typically require a larger site.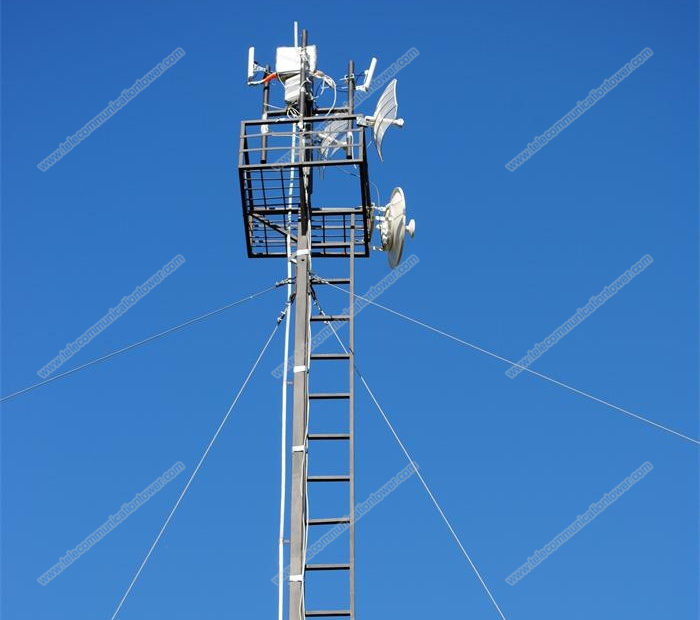 Cost Considerations
For new tower site projects, cost influences the choice of tower design, which in turn determines the physical location of the project. Understand the cost considerations - evaluate self-supporting towers or pull wire towers.
Steel costs
As a commodity, steel is priced by weight. Therefore, the cost of a tower is proportional to the total amount of steel required to build it. Self-supporting towers require more steel in their design than pulling towers, which means that a pulling tower of the same height costs less.
Erection costs
Both types of towers are assembled at ground level, so there is usually no significant difference in these costs.
Self-supporting towers are erected using mobile cranes or in some cases helicopters. These towers have heavier and larger cross sections, which can affect crane size requirements and labor costs.
Guyed wire towers use the same installation method, but are lighter and smaller, which generally reduces labor costs.
Maintenance Costs
In terms of maintenance requirements, the expenses for self-supporting and pull-wire towers tend to be similar. Self-supporting tower maintenance is straightforward and focused on the condition of the steel tower members and bolts, but these towers have more surface area to inspect.
Guyed wire towers have other variables in addition to maintaining the steel, members and bolts. It takes time and care to inspect and maintain the area around the ties, ties tensioning, anchors and anchors.
Many variables need to be considered when a utility plans a new tower site, all of which affect project costs. A strategic approach to new tower sites must be taken when building infrastructure. Other considerations are discussed in depth.
Please follow JIAYAO, a professional telecom tower manufacturer and approved by ISO 9001. We are committed to providing customers with the most optimized solutions and the best communication tower.