Dec. 03, 2021
Today, most telecommunication processes are carried out in wireless mode. It is common to see wireless networks everywhere in urban and rural areas. Wireless communication networks come in different configurations and sizes, and the towers you see around you are the backbone of that network.
The design of telecommunication towers is very important. Some of the important telecommunication towers used in wireless communication networks are self-supporting towers. Let's take a look at some types of self-supporting towers and their structures.
A shape tower
This type of tower has 4 legs and the design is based on a square base form. the height of A tower is between 20m and 120m. These types of self-supporting towers can be easily transported in standard 20ft ISO containers. The biggest advantage these towers offer is that their modular design allows telecom engineers to make modifications to a specific design even at the last minute.
E ahape tower
They are three-legged towers based on a triangular base form. These towers are used in locations where heavy to medium loads must be carried. 3-legged angular towers are typically between 20 and 70 m. Both 3-legged and 4-legged towers are available with different types of accessories, including antenna mounts, platforms, barrier lights, lightning protection kits, and many more such accessories used in telecom infrastructure.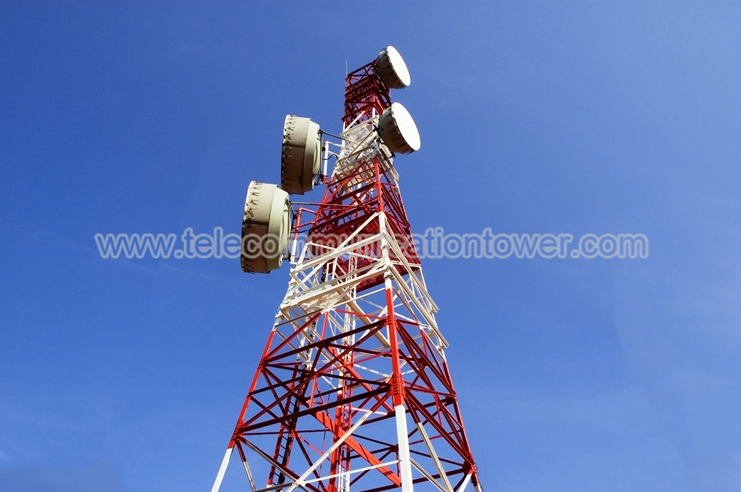 Hot Dipped Galvanized Antenna Self-Supported Lattice Tower


Telecom Tower Structures
Self-supporting telecom towers are suitable for almost all communication purposes. They are available in different heights to meet the specifications of the customer (telecom company). Depending on the suitability of the installation site and the terrain, JIAYAO recommends different types of telecom tower structures.
Tubular steel structure
Tubular steel structures have excellent load-bearing capacity. They consist of elements with tubular cross-sections that are bolted and welded together to achieve great strength. Tubular towers have their own advantages in terms of cross-section, but have very low durability in places with corrosive environments.
Steel lattice construction
Steel lattice structures, with modular construction, consist of lattice steel elements. The elements can have a triangular or square cross section. They are usually quadrupedal and taper at the top. Steel lattice structures are very widely used because they have the advantage of minimal wind resistance and easy maintenance.
Fiberglass Towers
These towers are used for very niche and limited applications such as low power non-directional beacons and medium wave transmission. In terms of durability, quality fiberglass has its own advantages. However, its load carrying capacity is much lower than its steel counterpart and is therefore used for very limited requirements.
Reinforced Concrete Towers
These towers are among the most expensive to build. However, reinforced concrete towers provide maximum stiffness to resist high wind loads. These towers can house a control center to monitor and control the tower's operation.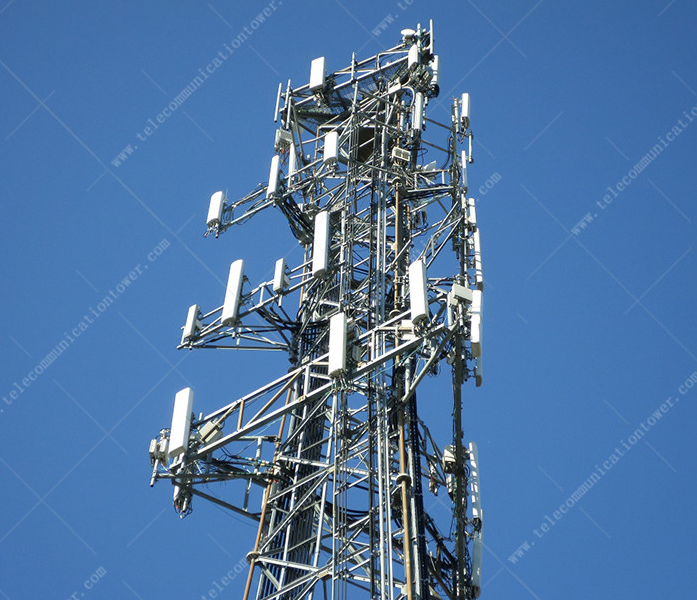 Steel Isp 80m Telecom Shelter Self Supporting Tower
Choosing a self-supporting telecom tower is a decision that should be strictly weighed against the durability and cost of the tower. Contact us - professional telecom tower solutions partner JIAYAO. with its extensive experience, we can help optimize your telecom network plan.