What Is 3 Legged Tubular Steel Tower?
3 Legged Tubular Steel Tower is a self-supporting high-rise steel structure made of steel pipe with a tower section and a triangular cross section. Main features: 3 Legged Tubular Steel Tower is made of steel pipe, and the tower body has a triangular cross section. A high-rise steel structure of angle steel. Applicable height: 40m, 45m, 50m. 3 Legged Tubular Steel Communication Tower includes tower base towers, crossbars, diagonal bars, antenna supports, lightning rods, and tower splicing devices.
Features:
1. The seamless steel pipe is used as the column material, the wind load coefficient is small, and the wind resistance is strong.
2. The tower column is connected by an outer flange, and the bolt is pulled, which is not easy to damage and reduces maintenance costs.
3. The tower is arranged in a triangular shape to save steel.
4. The roots are small, the floor space is small, the land resources are saved, and the site selection is convenient.
5. The tower body is light in weight, and the new three-leaf cutting board foundation reduces the basic cost.
6. Truss structure design, convenient transportation and installation, and short construction period.
7. The tower type is designed with the wind load curve changing, and the lines are smooth. It is not easy to collapse in case of rare wind disasters, reducing human and livestock casualties.
8. The design conforms to the national steel structure design specification and tower design rules, and the structure is safe and reliable.
Highlights of JIAYAO self-supporting tower

● Leading design concept.
● Versatility, modular design, flexible configuration of accessories.
● Tower group design, modification and adjustment.
● The tower section is universal, and the same tower section taken from the same mother tower is completely common in different tower types.
● Lower costs.
● Self-supporting tower light weight.
● Self-supporting tower installation cost is good.
● Self-supporting tower installation time is short.
● High reliability.
● The design and processing of JIAYAO's self-supporting tower products are in line with ISO 9001:2000 quality management system.
● 50 years design life.
What Is The Details of JIAYAO 3 Legged Tubular Steel Tower?
Design standard

TIA/EIA-222-G/F

Welding standard

AWS D1.1

Galvanization standard

ASTM A123

Design Wind Speed

Up to 200 km/h

Angular steel

Material quality

Mild Steel:Q235B/ASTM A36/S235JR

High Steel:Q345B/ASTM A572/S355JR

Allowable deflection

0.5 ~1.0 degree

Bolt grade

Gr 4.8, Gr 6.8, Gr 8.8

Marking

Hydraulic Press Stamping
What is the height of JIAYAO 3 Legged Tubular Steel Tower we can provide?

5m up to 50m is the tower height we can provide.
How to install the antenna on JIAYAO 3 Legged Tubular Steel Tower?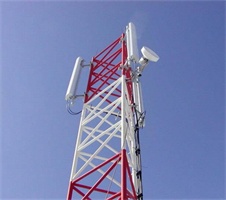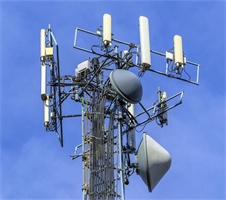 What antenna can be mounted on JIAYAO 3 Legged Tubular Steel Tower?
| | |
| --- | --- |
| Type of antenna | Description |
| Panel antenna (sector antenna) | GSM antenna for 5G:2.52m×0.265m×0.13m, 1.31m×0.32m×0.11m |
| Parabolic reflector(dish antenna) | Microwave antenna Diameter:0.6m, 0.9, 1.2m, 1.6m, 1.8m, 2.4m |
| RRU | Radio Remote Unit:0.45m×0.32m×0.25m |
| WIFI antenna | Grid or parabolic directional antenna / yagi / omnidirectional antennas |
| Other Antenna | VHF/UHF Dual-band Antenna FM antenna |
The deailed pictures of JIAYAO 3 Legged Tubular Steel Tower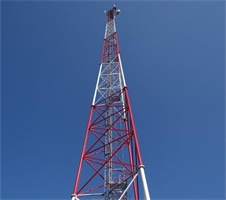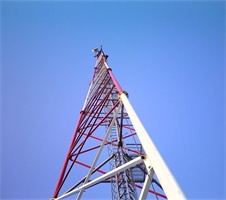 Why choose us?

10 years
Manufacturing & exporting experience.
Exported to more than 55 countries.
24-hour service throughout the year.

We are committed to providing customers with the most optimized solutions and the competitive prices.
OEM/ODM orders are welcome.We are trying to meet all your needs.


We normally send the towers by sea.
For small orders,the tower can be delivered
Within 15 days.
Material from famous steel mill in China.



How to control the quality by JIAYAO
In order to ensure product quality, we JIAYAO use CNC production equipment and use modern manufacturing technologies to manufacture communication towers, and the multi-item templates, bending dies, jigs and fixtures can be reused in case of repeat orders. We also strive to perfectly complete each small quantity order and proto item production.
The first piece of each different type of template is duly inspected by our specialized Quality Inspectors, thus ensuring accurate and quality manufacturing. The quality of our self supporting communication tower is controlled through sample check during process, and then 100% quality inspection before leaving factory.
Thus, we are confident that all our radio towers are qualified, and users can feel secure in purchasing.