Jan. 19, 2022
A guard tower is a structure designed to command an excellent view of the surrounding area. Guard towers give the opportunity to see potential threats from a distance, thus making the area more defensible. Typically, guard towers are significantly higher than the surrounding structures and geographic features to keep the view free and unobstructed.
The practice of building guard towers is ancient. Guard towers on castles and similar structures continue to be built to this day. These towers are also an important part of modern architecture, whether on military bases or prisons, guard towers help protect your facility by increasing the view of your guards and keeping them safe from a variety of conditions.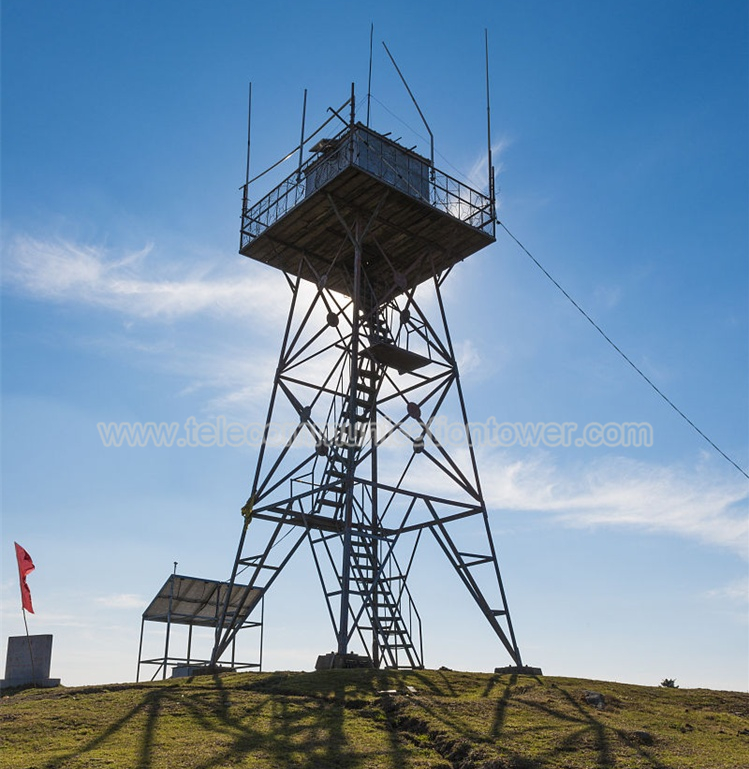 Increasing the view
Guard towers help give guards an unobstructed view of the surrounding area, ensuring that they can see anyone approaching the area to do their job effectively. To keep guards safe, guard towers have security features such as
Full perimeter guardrails in the walking area to prevent accidental falls.
All towers are designed to meet the seismic and wind load requirements of your geographic location.
Stairs include integral guards and handrails to provide additional safety when using the tower.
Withstand Environmental Conditions
Guards stationed in guard towers need to know that the tower will protect them from the weather and withstand these environmental conditions. Therefore, guard towers are designed to provide years of service through quality materials and construction.
Weatherproof: Galvanized steel construction eliminates rust and resists corrosion.
All structural steel components form a sturdy frame, ensuring the longevity of the structure.
JIAYAO's observation towers are designed to withstand.
Daily wear and tear: Galvanized steel construction resists rust and corrosion.
Heavy-duty structural components that can withstand abuse.
Structurally sound: The tower is built to meet the geographic requirements of the area in which it is to be installed. This includes adaptation to seismic and wind loads.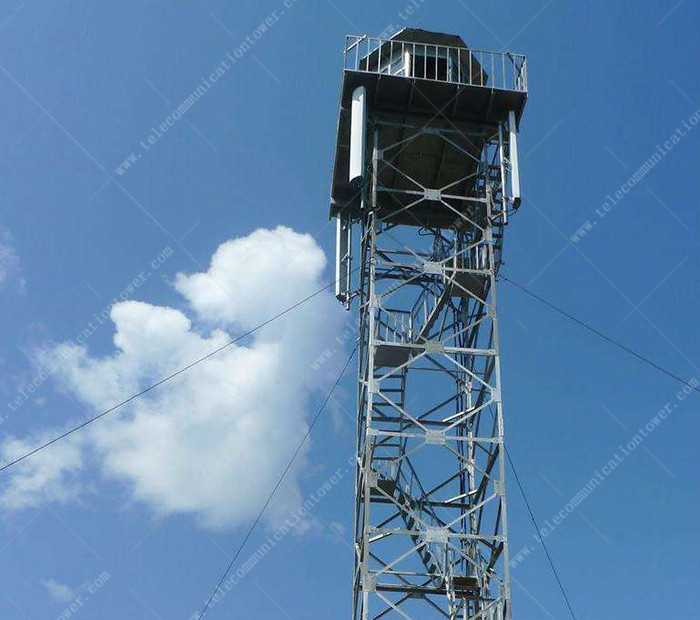 Custom Design
Each tower is custom designed to meet the safety requirements of your application. This includes, but is not limited to, the following.
Assembled construction: creating a safe and secure space for personnel
Guardrails: A reliable rail system can be installed around the top platform, allowing personnel to walk around safely without fear of falling.
Handrail/guardrail (combination): used for stairs to ensure safety when entering the platform
Observation towers are built at the JIAYAO factory with prefabricated components that are delivered directly to your site. This process reduces construction time and costs and provides you with an immediate solution for whatever your tower needs. Our team of professional designers will work with you to design a guard tower that meets your needs. Please contact us for solutions.