Feb. 24, 2022
To ensure the quality of our products, JIAYAO uses CNC production equipment and modern manufacturing technology to manufacture communication towers. Multi-piece templates, bending dies, jigs and fixtures can be reused to prevent repeat orders. The first piece of each different type of template is properly inspected by our professional quality inspectors, thus ensuring accurate and high quality manufacturing.
Monopole
A monopole is a cylindrical, self-supporting aluminum or steel structure that ranges from 12 inches to 60 inches in diameter. The base of these poles is typically set on a concrete foundation approximately 20 feet deep and tapered from the base to the top, which can be as high as 200 feet above ground level. A triangular shaped platform is attached to the pole to accommodate the placement of the antenna.
Monopoles are very robust and new monopoles need to accommodate at least three operators' antennas (to facilitate co-location on the monopole, once established). Up to five sets of cellular telephone antennas can be installed on a single pole.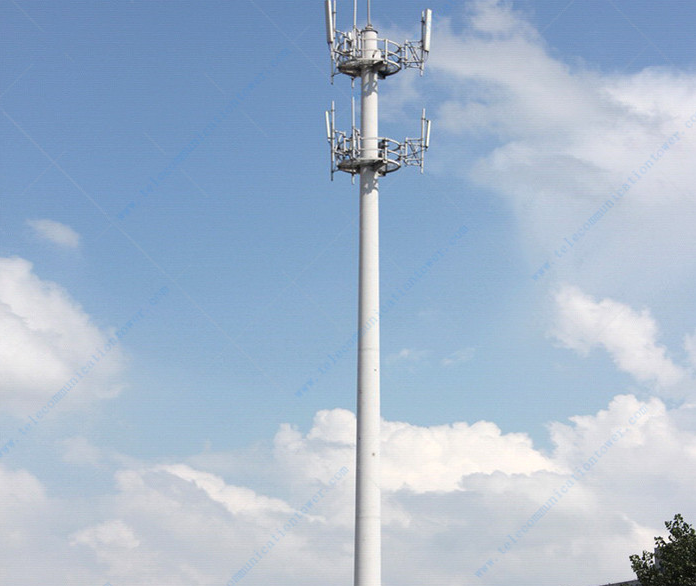 Self-supporting towers
Self-supporting lattice towers can be as high as 500 feet above the ground. These towers are constructed using three or four aluminum or steel legs interconnected with steel bars to form a lattice-like appearance that tapers from a large base area to a small top.
JIAYAO sells three-legged angle steel towers and four-legged angle steel towers. They are taller steel structures used around the world for communications applications, and they function as antennas to support telecommunications, broadcasting and WIFI Internet.
Angle towers are ground or building based and are usually designed as truss structures to withstand wind and seismic loads. They have a small footprint and are suitable for construction in a variety of settings.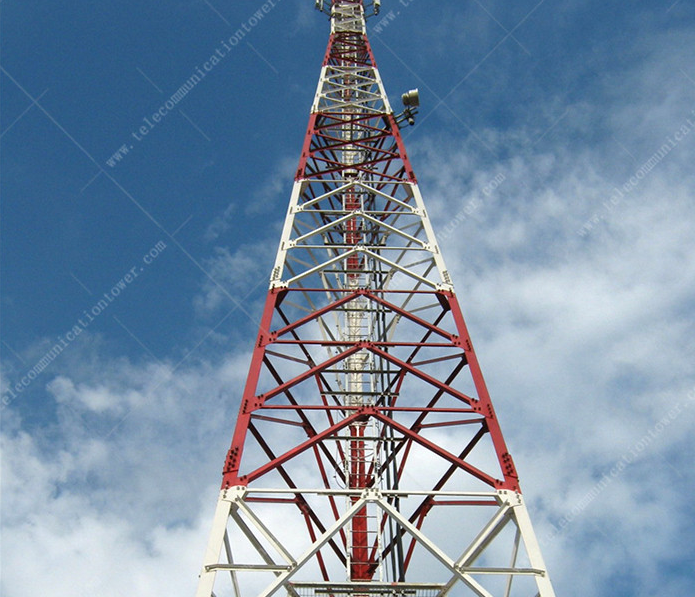 Wire Pulling Towers
These lattice towers can be up to 1,500 feet high and are supported by a number of guy wires anchored to the ground. These are more typically used for commercial radio and television transmission.
Our communication towers are either hot-dipped galvanized or painted. Tie towers will be strapped with galvanized strapping upon request and shipped within 20 days of payment.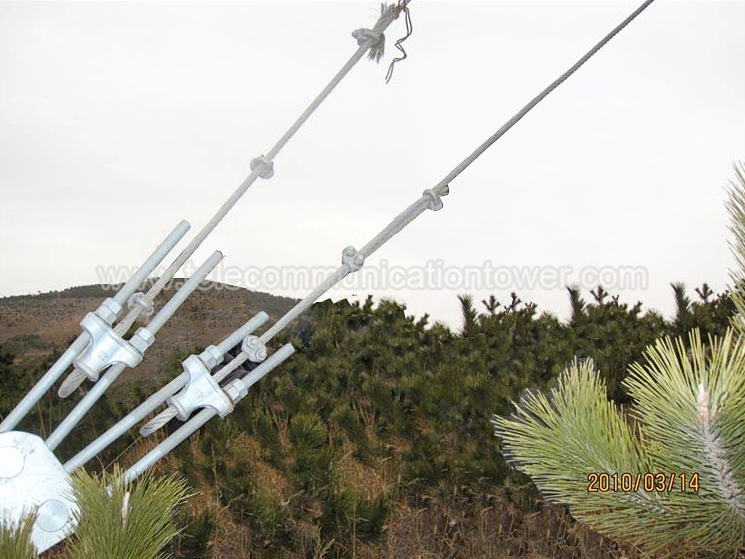 Tree-like Monopole Towers
Monopole towers are disguised to look like a tree, with artificial branches installed on them made of materials that do not interfere with the signals. The steel poles are also designed to look like tree bark with a material treatment.
The advantage of biotree towers is that all the advantages of the original single-tube tower are maintained, and a major breakthrough and improvement is made in the shape. Natural growth of pine and eucalyptus trees were used as simulated samples, sketches and computer renderings were designed, and sculpting and painting process procedures were developed to simulate the camouflage of the monopole tower so that the tower is not known to exist and blends into it in the surrounding natural environment.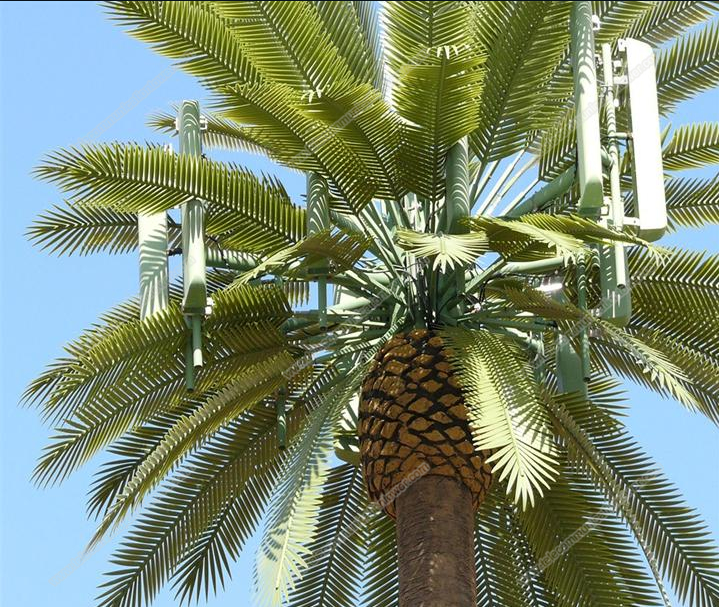 Flagpole Solo Pole
The flagpole is also made of an "RF friendly" material that allows signals to pass through it, masking the antennae below. The photo shows a high school soccer field with a monopole approximately 100 feet high. Shorter monopoles can be installed near small commercial shopping centers.
Antennas have also been installed on or co-located with existing structures in the community. such as water towers, power transmission line towers, etc., where they may be inconspicuous to the average person.
Please visit our website or send ua a message via email to find more info and get the quote.